After a long and tiring day, there's nothing quite like soaking in a warm, relaxing bathtub to unwind and rejuvenate. If you're considering adding a spa bathtub to your home, there are many options available on the market today. However, choosing the right one for your needs can be a daunting task. In this guide, we will explore the key factors to consider when selecting the perfect spa bathtub for your home.
Size and Space
The first factor to consider is the size of your bathroom and the available space for the
spa bathtub
. Measure the area where you plan to install the bathtub to determine the maximum size you can accommodate. This will help you narrow down your options and avoid purchasing a bathtub that is too big or too small for your space.
Features
Spa bathtubs come with a wide range of features, including jets, lights, heaters, and even aromatherapy options. Consider which features are most important to you and will enhance your relaxation experience. For example, if you enjoy a deep tissue massage, opt for a bathtub with powerful jets. If you prefer a more soothing experience, look for a bathtub with aromatherapy or light therapy options.
Materials
Spa bathtubs are available in various materials, including acrylic, fiberglass, and porcelain. Acrylic is a popular option as it is lightweight, durable, and easy to clean. Fiberglass is also lightweight and durable, but it is not as strong as acrylic. Porcelain is the most durable and scratch-resistant material, but it is heavy and can be difficult to install.
Budget
Spa bathtubs can range in price from a few hundred dollars to several thousand dollars, depending on the features and materials. Determine your budget before shopping to avoid overspending. Keep in mind that while a higher-priced bathtub may come with more features, it may not necessarily be the best option for your needs.
Installation
Consider the installation process when selecting a spa bathtub. Some models require professional installation, which can add to the cost. Others can be installed by a handy homeowner with basic plumbing skills. Be sure to check the manufacturer's instructions and installation requirements before making a purchase.
In conclusion, selecting the perfect spa bathtub for your home requires careful consideration of several key factors. By taking the time to evaluate your needs and preferences, measuring your available space, and researching your options, you can make an informed decision that will provide you with a relaxing and rejuvenating experience for years to come.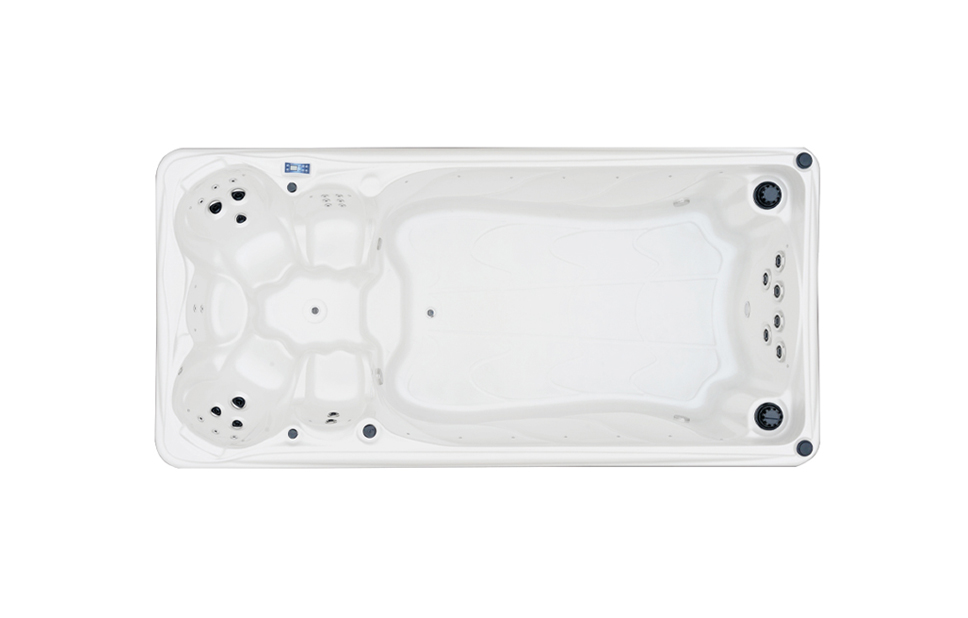 Dimension: 4600*2200*1400MM
Voltage: 220V or 380V
4" rotation jets 3pcs 7" rotation jets 6pcs 3" hydrotherapy jets 5pcs 1" hydrotherapy jets 12pcs
Massage Pump : 3HP*3pcs 2HP*1pc
Seating Capacity : 8 adults
Pillow : 3 pcs
Control System: 1 pc
Filter: 1 pc
LED Lighting System: 18 pcs
Underwater Lamp : 3"x1pc
Ozonator: 1pc
Air Valve: 2pcs
Water Segregator:1pc