As our daily lives become more fast-paced and stressful, it's important to have a place where we can unwind and relax. And what better place than your own backyard? With an outdoor hot tub spa, you can transform your backyard into a relaxation oasis.
Not only does an outdoor hot tub spa provide a peaceful retreat, it also offers a number of health benefits. Soaking in warm water has been proven to reduce stress, lower blood pressure, and ease muscle tension. In addition, the buoyancy of the water can relieve joint pain and improve circulation.
But the benefits of an outdoor hot tub spa go beyond physical health. It can also improve your mental well-being. Relaxing in warm water can help calm the mind and reduce anxiety. And with the addition of mood lighting and soothing music, you can create a truly serene atmosphere.
When it comes to choosing the right
outdoor hot tub spa
for your backyard, there are a few factors to consider. First, think about the size and layout of your space. You want to make sure that the spa fits comfortably and doesn't overpower the rest of your outdoor area.
Next, consider the features that are important to you. Do you want built-in jets for a massage-like experience? How about adjustable temperature controls or LED lighting? Make a list of must-have features before you start shopping.
Another important factor to consider is maintenance. Outdoor hot tub spas require regular upkeep to keep them running smoothly. Make sure you're prepared to clean and maintain your spa regularly to ensure it stays in top condition.
Finally, don't forget about safety. Make sure your hot tub is installed on a level surface and that there is adequate space around it for entry and exit. And always keep the cover securely in place when not in use to prevent accidents.
In conclusion, an outdoor hot tub spa is a wonderful addition to any backyard. With its relaxation benefits and potential health benefits, it's a great way to transform your outdoor space into a place of rest and rejuvenation. Just be sure to consider factors like size, features, maintenance, and safety before you make your purchase.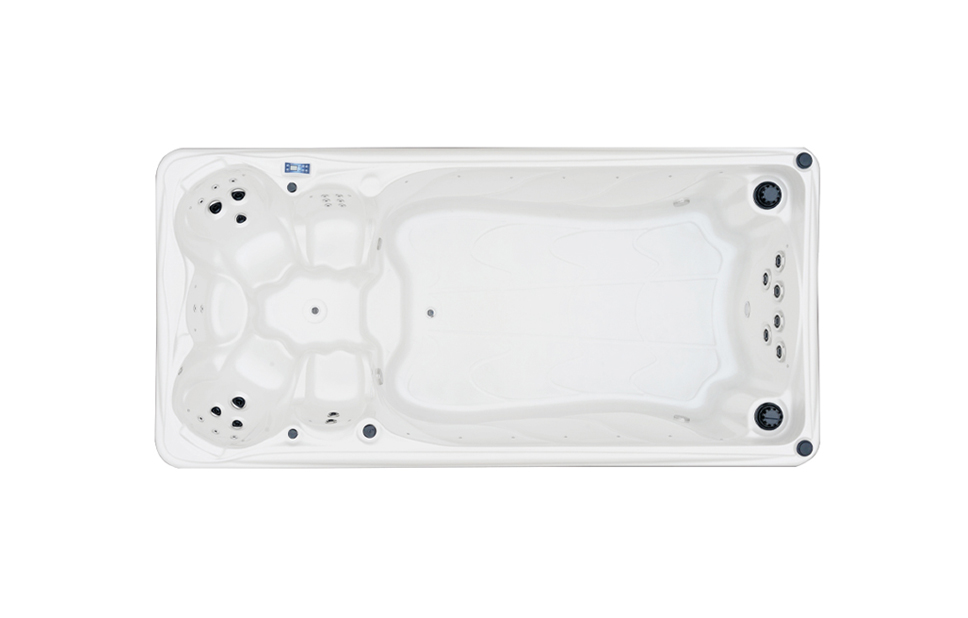 Dimension: 4600*2200*1400MM
Voltage: 220V or 380V
4" rotation jets 3pcs 7" rotation jets 6pcs 3" hydrotherapy jets 5pcs 1" hydrotherapy jets 12pcs
Massage Pump : 3HP*3pcs 2HP*1pc
Seating Capacity : 8 adults
Pillow : 3 pcs
Control System: 1 pc
Filter: 1 pc
LED Lighting System: 18 pcs
Underwater Lamp : 3"x1pc
Ozonator: 1pc
Air Valve: 2pcs
Water Segregator:1pc
30mm insulation layer: 1 set