In today's fast-paced world, relaxation is essential to maintain a healthy mind and body. An
outdoor spa bathtub
can provide you with a luxurious way to unwind and de-stress in the comfort of your backyard. With a variety of styles and features available, an outdoor spa bathtub can add both functionality and aesthetics to your outdoor space.
Benefits of an Outdoor Spa Bathtub
An outdoor spa bathtub offers numerous benefits that can enhance your physical and mental well-being. Firstly, hydrotherapy is known to reduce muscle tension, relieve pain and inflammation, and improve circulation. Secondly, spending time outdoors in nature can boost your mood and reduce stress levels. Combining hydrotherapy and nature can provide the ultimate relaxation experience.
Furthermore, an outdoor spa bathtub is an excellent way to entertain guests and spend quality time with family and friends. It can be used for social gatherings, romantic evenings, or just a solo escape from the world. Additionally, an outdoor spa bathtub can add value to your property and increase your home's resale value.
Choosing the Right Outdoor Spa Bathtub
When choosing an outdoor spa bathtub, there are several factors to consider. Firstly, the size of the tub should match the available space in your backyard. Secondly, the style of the tub should complement the design of your outdoor space. Thirdly, the features of the tub should meet your relaxation needs, such as the number of jets, seating capacity, and temperature control.
It is also important to consider the maintenance requirements of the tub. Outdoor spa bathtubs require regular cleaning and maintenance to keep them in good condition. Furthermore, they may require additional care during the winter months to prevent freezing and damage.
Installation of an Outdoor Spa Bathtub
Installing an outdoor spa bathtub requires careful planning and professional assistance. It is important to ensure that the chosen location can support the weight of the tub and the necessary electrical and plumbing requirements. It may also be necessary to obtain permits and comply with local regulations.
Professional installation is recommended to ensure that the tub is properly connected to the electrical and plumbing systems and that it meets all safety standards. Furthermore, professional installation can ensure that the tub is level and stable, preventing any damage or accidents.
An outdoor spa bathtub can provide a luxurious and relaxing addition to your backyard. It offers numerous physical and mental health benefits, as well as entertainment opportunities and increased property value. When choosing an outdoor spa bathtub, it is important to consider factors such as size, style, features, and maintenance requirements. Professional installation is recommended to ensure safety and proper functioning. With an outdoor spa bathtub, you can transform your backyard into a private oasis of relaxation and comfort.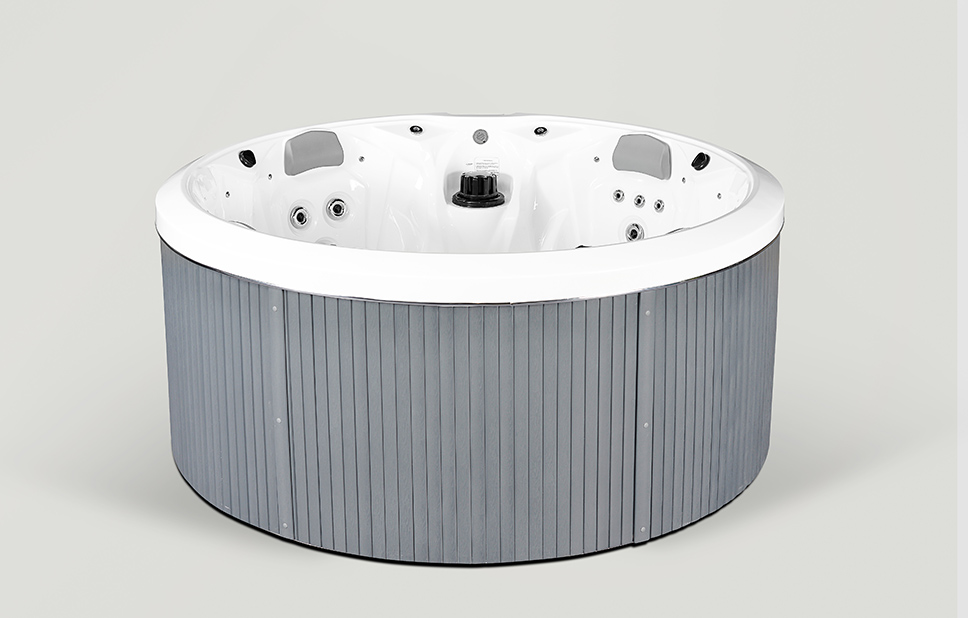 Dimension: 2000*2000*880MM
Voltage: 110V,220V 3" rotation jets 12pcs 2" hydrotherapy jets 4pcs 1" hydrotherapy jets 19pcs
Massage Pump : 2HP 2 speed
Seating Capacity : 7 adults
Pillow : 4 pcs
Control System: 1 pc
Filter: 1 pc
LED Lighting System: 18 pcs
Underwater Lamp : 3"x1pc
Ozonator: 1pc
Air Valve: 3pcs
Water Segregator:1pc
30mm insulation layer: 1 set