1. Steel bathtub
The steel bathtub is made of a special steel plate, which is stamped and formed, and the surface is then treated with enamel. This bathtub has the characteristics of wear resistance, heat resistance and pressure resistance, and the price is relatively cheap. Between acrylic bathtubs, the texture is light and easy to install. The disadvantage is that the thermal insulation effect is not as good as that of a cast iron bathtub, and the water injection noise is relatively high, but due to its relatively high overall cost performance, many consumers will prefer a steel bathtub when decorating.
2. Cast iron bathtub
The cast iron bathtub is made of cast iron, and the surface is covered with enamel, so its weight is very heavy. Relatively speaking, it is also durable, and it is not easy to generate noise and is easy to clean. However, the disadvantage of this product is that it is too heavy. , It is not easy to install and transport, and the cast iron bathtub is generally single in shape. Due to the complicated casting process, the price is relatively expensive.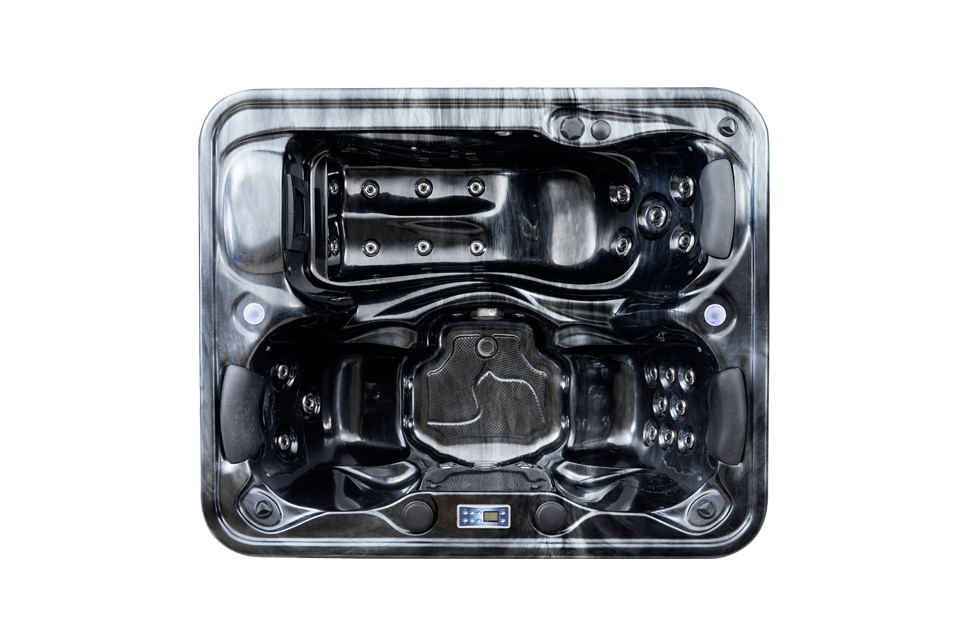 3. Ceramic bathtub
The ceramic bathtub is made of ceramics. Relatively speaking, it is relatively bulky, fertilizer and fragile. It has been gradually replaced by acrylic, cast iron bathtubs and steel bathtubs. At present, this product has tended to be eliminated. .
4. Acrylic bathtub
The acrylic bathtub is made of organic materials. This product is rich in shape and light in weight. At the same time, its surface finish is good, and the price is low. The most important thing is that its thermal insulation effect is relatively good. The disadvantage is that the surface is easily damaged by hard objects. Get flowers. In order to overcome the shortcomings of acrylic, some manufacturers now use imported high-brightness and high-hardness acrylic sheets for bathrooms, which overcome these shortcomings to a certain extent.
Founded in 2002, 
Ningbo Baiai Smart Sanitary Ware Technology Co., Ltd.
 is famous 
Wholesale outdoor spa hot bathtubs manufacturers
 and 
OEM outdoor bath tubs Factory
 , which is located in Fenghua Economic Development Zone, Ningbo City, East China. Over the past two decades, we have always adhered to high-quality raw materials, core patent technology, international production standards, and sound after-sales services. Our products include modern domestic bathtubs, swimming pools for infants and children, outdoor/sports SPA pools, barrier-free bathtubs with steps, and steel plate joint pools. The three major brands, Baia, Probably and Babyspa, are widely acclaimed in the industry. With the design philosophy of "health, eco-friendliness, innovation and energy conservation", 
Hot Tubs wholesale
 aim to highlight quality sanitary ware, so that our clients can appreciate "being loved", enjoy the bath and feel the baptism of Baia, whenever they get close to water.