Thoroughly clean the jacuzzi for the first time
For families with large enough bathrooms, buying a jacuzzi is a good choice. There are spa jets arranged in clusters inside the bathtub. Through motor movement, water massage is performed on the parts that are prone to fatigue such as the back and waist of the bather to accelerate the speed. Blood circulation, active joints, etc.
While bathing in a Jacuzzi is a treat, there are some hidden health risks involved. Jacuzzi are prone to bacteria, so cleaning the tub is very important. In this regard, Shen Jingxin, business manager of Anhua Sanitary Ware, said that the Jacuzzi pipes are easy to breed bacteria. It is best to clean them thoroughly before using them for the first time. The most important thing is to clean the pipes.
Under normal circumstances, it is better to use neutral detergents for cleaning the cylinder. Neutral detergents are available in building materials supermarkets, and the price is relatively cheap. Avoid using detergents for tiles or enamel surfaces, and do not use them. Sprays or concentrates, as more aggressive cleaners can damage the tub's acrylic surface. Using baking soda to get rid of tub grime works well too.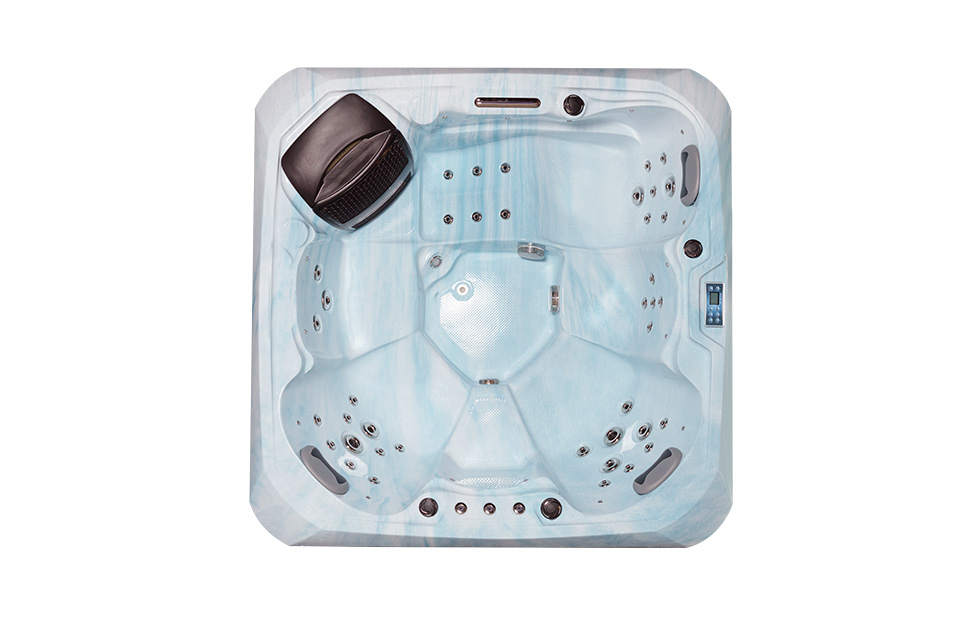 Founded in 2002, 
Ningbo Baiai Smart Sanitary Ware Technology Co., Ltd. 
is famous 
Custom Outdoor Whirlpool Bathtub Manufacturers
 and 
Acrylic Massage Bathtubs Factory
 , which is located in Fenghua Economic Development Zone, Ningbo City, East China. Over the past two decades, we have always adhered to high-quality raw materials, core patent technology, international production standards, and sound after-sales services. Our products include modern domestic bathtubs, swimming pools for infants and children, outdoor/sports SPA pools, barrier-free bathtubs with steps, and steel plate joint pools. The three major brands, Baia, Probably and Babyspa, are widely acclaimed in the industry. With the design philosophy of "health, eco-friendliness, innovation and energy conservation", 
Massage Bathtubs Custom
 aim to highlight quality sanitary ware, so that our clients can appreciate "being loved", enjoy the bath and feel the baptism of Baia, whenever they get close to water.